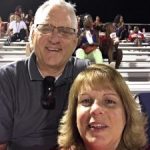 DAVID & KAREN GROFF
Lead Pastors, Prescott Life Church
Hi, I'm Dave.  My wife Karen and I have been Lead Pastors at Prescott Life Church since 2008.  We are relational style Pastors who emphasize people over process.  We love being part of a grace-filled community of Jesus followers who welcome people just as they are. Karen has a passion for Children and Christian Education. Our two grown children live in the Phoenix area with their spouses and are serving God with their talents and calling. When I'm not at church you can usually find me watching my beloved Minnesota Vikings football team or spending time with my close extended family.  Little known fact about Dave: I wrestled in college at – get this – 108 pounds! Karen is a big Seattle Seahawks fan.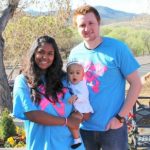 NATASHA GILSDORF
Director, Little Life Learning Center
Hi, We are Sean and Natasha Gilsdorf! Natasha has a Masters degree in Counseling and Psychology. Together we have served in Children's ministry in multiple countries all over the world. It is now our honor to serve Little Life Learning Center here in Prescott, Arizona, USA! We believe that every life matters, no matter how small! After all,  every tree starts out as a little seed. We are so excited to see kids learn and grow at Little Life Learning Center! When we are not  running after everyone else's children, we are chasing after our own little beauty. We love being parents!